SPONSORS

Brain metastases research and emerging therapy conference




PARIS • 29 september to 1st october • 2021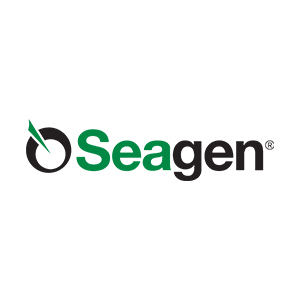 Seagen is a global biotechnology company that discovers, develops, and commercializes medicines for cancer. The company has a pipeline of therapies at various stages of preclinical testing, clinical testing, and development. We are leveraging our expertise in antibodies to build a portfolio of proprietary antibody-drug conjugates and immuno-oncology agents in clinical trials for hematologic malignancies and solid tumors. For more information, visit :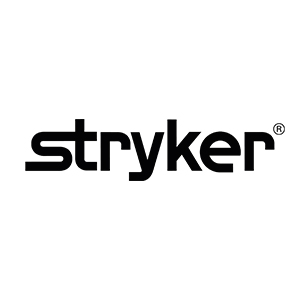 Stryker est l'une des plus importantes sociétés de technologies médicales au monde et, avec ses clients, elle est déterminée à améliorer la santé. La société propose des produits et des services innovants dans les domaines de l'orthopédie, de l'équipement médical et chirurgical, de la neurotechnologie et de la chirurgie du rachis, qui permettent d'améliorer les résultats pour les patients et les hôpitaux.
GLOBAL S est une société française spécialisée dans les implants pour la chirurgie du rachis.
S'appuyant sur un réseau de chirurgiens neurochirurgiens et orthopédistes, elle a pour vocation de fournir des solutions simples et innovantes afin de traiter l'ensemble des pathologies du dos, dégénératives (comme les scolioses), traumatologiques et tumorales. Répondre aux équipes médico-chirurgicales tout en améliorant le bien-être des patients est sa principale préoccupation. »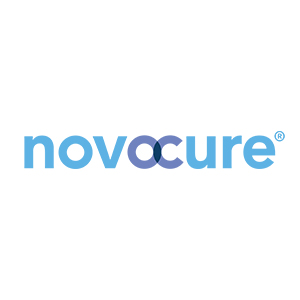 Novocure is a global oncology company working to extend survival in some of the most aggressive forms of cancer through the development and commercialization of its innovative therapy, TTFields. TTFields are electric fields that disrupt cancer cell division. Novocure's commercialized products are approved for the treatment of adult patients with glioblastoma and malignant pleural mesothelioma. Novocure has ongoing or completed clinical trials investigating Tumor Treating Fields in brain metastases, gastric cancer, glioblastoma, liver cancer, non-small cell lung cancer, pancreatic cancer and ovarian cancer.
Headquartered in Jersey, Novocure has U.S. operations in Portsmouth, New Hampshire, Malvern, Pennsylvania and New York City. Additionally, the company has offices in Germany, Switzerland, Japan and Israel. For additional information about us, visit Novocure.com and follow @Novocure on LinkedIn and Twitter. www.novocuretrial.com
www.novocure.com
Daiichi Sankyo is dedicated to creating new modalities and innovative medicines by leveraging our world-class science and technology for our purpose "to contribute to the enrichment of quality of life around the world." In addition to our current portfolio of medicines for cancer and cardiovascular disease, Daiichi Sankyo is primarily focused on developing novel therapies for people with cancer as well as other diseases with high unmet medical needs. With more than 100 years of scientific expertise and a presence in more than 20 countries, Daiichi Sankyo and its 16,000 employees around the world draw upon a rich legacy of innovation to realize our 2030 Vision to become an "Innovative Global Healthcare Company Contributing to the Sustainable Development of Society."
For more information, please visit https://www.daiichi-sankyo.eu/

Kyowa Kirin and the Rare Diseases
Kyowa Kirin is a global pharmaceutical group based in Japan, contributing to the interest of patients and their caregivers through the discovery and commercialization of innovative medicines.
More than 7,200 employees worldwide (Japan, USA, EMEA and Asia) focus their work on the research, development and commercialization of innovative treatments, mainly in the fields of oncology, nephrology and 'immunology.
Kyowa Kirin is also committed to the rare diseases with the upcoming arrival of two treatments:
In X-linked hypophosphatemia, an inherited pathology characterized mainly by rickets, growth retardation, deformities of the lower limbs and dental involvement.
In cutaneous T-cell lymphoma, more precisely in Mycosis Fongoïde and Sézary Syndrome
Kyowa Kirin is focusing on pathologies where medical needs remain important, relying on its unique and innovative technologies, in order to discover the molecules of tomorrow.
It is in a spirit of partnership with scientific societies, physicians, patient associations and health authorities, that our teams work to provide solutions, daily, to transform the future of patients with rare diseases. 
www.kyowa-kirin.com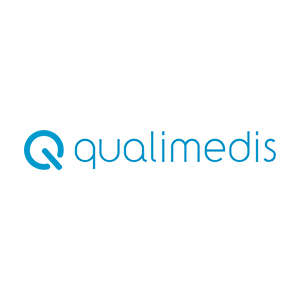 Qualimedis est leader dans la distribution des solutions de contrôle qualité et des logiciels en imagerie médicale et en radiothérapie.
Depuis plus de 13 ans, cette société est experte du domaine de la santé et est le fournisseur de référence des sociétés de contrôle, des fournisseurs de matériels médicaux et des établissements de santé.
Son développement s'est tourné très récemment vers la commercialisation et la maintenance de l'IRM Linac MRIdian de ViewRay et de l'accélérateur sans bunker ZAP X de ZAP Surgical pour les traitements intracrâniens