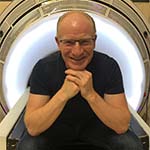 John Adler

John Adler is the CEO of both Zap Surgical Systems and Cureus Inc. Dr. Adler is world-renowned for inventing the CyberKnife and the related field of image-guided therapeutic radiation.
Dr. Adler has been on the faculty of Stanford University since 1987, being appointed the Dorothy and TK Chan Professor of Neurosurgery and Radiation Oncology in 2007. His entire medical and neurosurgical education happened at Harvard, excepting a one-year fellowship at the Karolinska Institute with Lars Leksell, the "father of radiosurgery". As an academician, John is the author or co-author on more than 300 peer reviewed articles and book chapters and serves or has served on the editorial boards of eight different peer reviewed journals. He is also a named inventor on more than 20 patents.
While creating the CyberKnife, Dr. Adler founded Accuray Inc (NASDAQ: ARAY) in 1992 to commercialize his invention. Up until 2009 he served in varying roles at Accuray including CEO, Chief Medical Officer and Chairman. To date Accuray technology has been used to treat more than one million patients and most modern radiation equipment now incorporates John's basic idea for image-guided targeting. In 2002 Dr. Adler founded the CyberKnife Society, later (2012) renamed the Radiosurgical Society. He also serves or has served on the scientific advisory boards of 7 different medical device or pharmaceutical companies.
In 2014 Dr. Adler founded Zap Surgical Systems in Silicon Valley with a mission to "Advance Cancer Treatment for All Humanity". While leading Zap, he invented the ZAP-X, a surgical robot which is currently treating radiosurgical patients in North America, Asia and Europe.
John also founded and serves as the Co-Editor-in-Chief of Cureus.com, the world's largest and fastest growing multi-disciplinary open access medical journal, publishing nearly 10,000 peer-reviewed articles each year.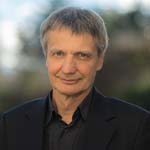 Thomas Bachelot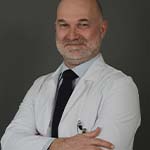 Fabrice Barlési
Le Pr Fabrice Barlesi est Directeur Général au sein de l'institut Gustave Roussy.
Spécialiste du cancer du poumon, de la médecine de précision et de l'immunologie des cancers, le Pr Fabrice Barlesi est un des acteurs majeurs de la recherche sur les thérapies innovantes contre le cancer.
Avant d'être Directeur Général, il a été directeur médical et directeur de la recherche clinique de Gustave Roussy.
Le Pr Barlesi a dirigé jusqu'en 2020 le service d'oncologie multidisciplinaire et innovations thérapeutiques de l'hôpital Nord à Marseille (AP-HM) ainsi que le centre d'essais précoces en cancérologie de Marseille (CLIP2), qu'il a créés.
Il est titulaire d'un doctorat de sciences et gestion, méthodes d'analyse des systèmes de santé et d'un mastère en management général hospitalier de l'ESSEC.
Le Pr Barlesi a cofondé le cluster français de l'immunologie Marseille Immunopôle dont la mission est de rassembler les expertises en immunologie de la métropole d'Aix-Marseille. Dans ce cadre, il dirige le projet international de recherche PIONeeR (Investissement d'avenir RHU 2017) qui vise à mieux comprendre, prévenir et contourner les résistances à l'immunothérapie – anti-PD1(L1) – dans le cancer du poumon. Il a par ailleurs été vice-président du canceropôle PACA.
Le Pr Barlesi est auteur et co-auteur de près de 400 publications parues dans des revues internationales ou des ouvrages spécialisés. En 2018, la Société européenne d'oncologie médicale (ESMO) et l'Association internationale pour l'étude du cancer du poumon (IASLC) lui ont décerné le prestigieux prix Heine H. Hansen. Fabrice Barlesi figure dans la liste des chercheurs les plus influents au monde (Highly cited researchers de Web of Science Group).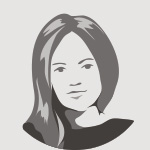 Sophie Bockel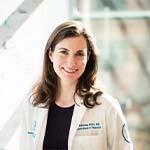 Adrienne Boire

Adrienne Boire, M.D., Ph.D. is a physician-scientist at Memorial Sloan Kettering Cancer Center in New York. As a neuro-oncologist, she cares for patients with metastasis to the central nervous system (CNS), with particular focus on leptomeningeal metastasis.  As a scientist, she runs a laboratory-based research program focused on leptomeningeal metastasis. Her team employs multi-omic analysis of human samples to identify cancer cell adaptations to the challenging microenvironment of the leptomeninges. Leveraging mouse models, the team uncovers the mechanistic implications of these discoveries to establish novel therapies for leptomengingeal metastasis.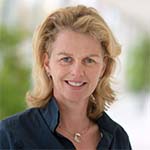 Dieta Brandsma
Dr. Dieta Brandsma, MD, PhD is a clinical neurologist at the Netherlands Cancer Institute in Amsterdam, The Netherlands. She studied both Medical Biology and Medicine. She became a clinical neurologist at the University Medical Center in Utrecht in 2007.  In 2005 she received her PhD degree, after defending her thesis 'Adhesion in leptomeningeal metastases – towards an early diagnosis and treatment'.
Her scientific interest focusses on new treatments for CNS metastases, improving CSF diagnostics in leptomeningeal metastases, and clinical studies for glioblastoma.
She (co-) authored more than 60 peer-reviewed papers and serves as a reviewer for several neuro-oncological journals.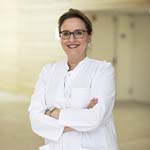 Stephanie Combs
Professor Combs is a leading expert in the field of radiation oncology and radiation therapy. Her key expertise is highly conformal radiation therapy (stereotactic treatment, IMRT/IGRT/ART, protons and carbon ions). Her scientific work includes areas including treatment optimization for brain and skull base tumors, biomarkers in radiation oncology, pediatric oncology, gastrointestinal oncology, uro-oncology, gynecological oncology, radiochemotherapy and radioimmunotherapy.
Professor Combs studied medicine in Heidelberg, Germany, and in Norfolk and San Antonio, USA. After her graduation and promotion 2003, she worked as research associate in Heidelberg. Following her postdoctoral lecture qualification 2009, she was promoted in 2011 to vice chair of the radiation oncology department in Heidelberg. 2014, Prof. Combs was appointed professor and chair of the Technical University of Munich (TUM) department of radiation oncology in Munich, Germany. In 2015, she also took over the institute of radiation medicine of the Helmholtz Zentrum in Munich, Germany. Since 2019, Prof. Combs heads the TUM senate.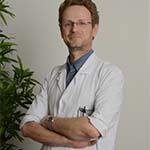 Frédéric Dhermain

Dr Frédéric Dhermain, M.D. Ph.D. is attending Senior Radiation Oncologist at Gustave Roussy University Hospital, Cancer Campus Grand Paris, one of the largest European tertiary referral hospital in oncology. He has an extensive experience in radiation oncology, neuro-oncology and neuro-imaging, particularly spinal cord, skull base and brain tumors, either primary or metastatic. He is head of the multidisciplinary team of Neuro-oncology at Gustave Roussy Cancer Campus since 2006, implicated in most EORTC BTG trials, including patients and writing radiation oncology chapters for previous and ongoing EORTC trials.
Dr Dhermain is mainly a Clinician, with a high interest and motivation in Innovation, Translational Research, as Advanced Imaging, Combination of Radiotherapy with Immunotherapies/ Targeted-molecules and all new drugs and devices. Taking care of patients as very unique persons is its first motivation, using all oncologic expertise and technologies (radiosurgery, IMRT, advanced MR imaging and radiomics) as tools for a highly personalized attention.
He teaches in several diplomas at Paris-Saclay Medical School, also implicated regularly in many Webinars (SFRO, EANO School, ESTRO …) in Neuro-Oncology.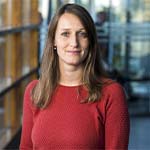 Linda Dirven
In 2012, Linda Dirven started working as an epidemiologist with a focus on neuro-oncology. Currently, she is working at the department of Neurology of the Leiden University Medical Center in Leiden, The Netherlands. The main focus of her research is on clinical outcomes in neuro-oncology, such as health-related quality of life, functioning in daily life, neurocognition, epilepsy, and end-of-life care.
Since 2012 she is an active member of the European Organisation for Neuro-Oncology (EANO) and the European Organisation for Research and Treatment of Cancer (EORTC) Quality of Life Group. End 2015, she became a member of the EORTC Brain Tumour Group Quality of Life Committee, of which she became the chair in 2018. Moreover, she is involved in the Response Assessment Neuro Oncology – Patient Reported Outcome (RANO PRO) working group. She is also a member of the EANO palliative care task force, which was established to advance an active palliative care culture within the neuro-oncological community.
In the past years, she has received several grants and has been an invited speaker on international conferences. She (co-)authored over 100 publications in peer-reviewed journals, and is an Associate Editor of the journal Neuro-Oncology.

Norbert Galldiks
Norbert Galldiks, MD, is a full Professor of Neurology, Senior Neurologist and Senior Neuro-Oncologist at the Dept. of Neurology at the University Hospital Cologne in Germany. He studied medicine at the University of Cologne and Cornell University / Memorial Sloan-Kettering Cancer Center, New York. In 2002, he qualified in medicine and received his MD from the University of Cologne, Germany. After a postdoctoral fellowship at the Max-Planck-Institute for Neurological Research in Cologne (PET laboratory) he obtained his training in Neurology at the University Hospital Cologne. Furthermore, he is research group leader at the Institute of Neuroscience and Medicine (INM-3) at the Research Center in Juelich, Germany.
Dr. Galldiks is also Head of the Outpatient Clinic for Neuro-Oncology at the Dept. of Neurology at the University Hospital Cologne, a Board of Directors member of the Brain Tumor Center at the University Hospital Cologne, and leader of the PET Response Assessment in Neuro-Oncology Working Group (PET/RANO). He developed multiple investigator-initiated neuroimaging studies in brain tumor patients and also served in numerous national and international phase II and III clinical trials for brain tumor therapy. Additionally, he co-authored in collaboration with international major societies in the field (RANO / EANO / EANM / ESMO / SNMMI) practice guidelines for PET imaging and the clinical management of patients with brain metastases. Currently, he is Associate Editor for the journals Neuro-Oncology Advances and Neuro-Oncology Practice.
Dr. Galldiks has numerous publications, predominantly focusing on the evaluation of gliomas and brain metastasis using PET, conventional and advanced MRI, hybrid PET/MRI, and Radiomics techniques.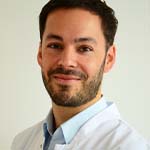 Patrick Harter
Patrick N. Harter is a neuropathologist and associate director of the Edinger Institute in Frankfurt am Main, who received his neuropathological and research training at the universities of Tübingen (Germany), Zürich (Switzerland), Bergen (Norway) and Frankfurt am Main (Germany). Currently, he is heading the clinical neuropathology and leading the clinical and translational neuropathology research group at the Edinger Institute. His research focuses on clinical and molecular neuropathology with a special focus on brain tumors. The group focuses on the development of new diagnostic markers such as predictive biomarkers for therapy response. Furthermore, the group has extensive experience with modelling of brain tumors and the application of experimental therapies in brain tumor models. Patrick N. Harter is a member of the German Cancer Consortium (DKTK) and the Frankfurt Cancer Institute (FCI).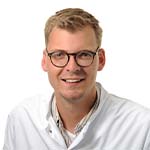 Philipp Karschnia

"I am a resident physician at the Department of Neurosurgery at the Ludwig-Maximilians-University Munich, Germany. I studied at the Saarland University as a scholar of the German Academic Scholarship Foundation, and spent parts of medical school at the Yale School of Medicine as well as the Harvard Medical School. After completing my Dr.med.-thesis on neo-angiogenesis using murine in vivo-models, I subsequently worked under the mentorship of Prof. Angeliki Louvi and Prof. Joachim Baehring at the Yale School of Medicine as a research fellow studying clinical and translational aspects of brain tumor development. During this time, I also developed strong ties to Prof. Joerg Dietrich at the Massachusetts General Hospital who has  introduced me to clinical aspects of novel immunotherapies of secondary brain tumours. While training as a resident physician and clinical researcher under Prof. Joerg-Christian Tonn and Prof. Niklas Thon after returning to Germany, I continue my scientific work in the Laboratory for Experimental Neuro-Oncology under the guidance of PD Dr. Louisa von Baumgarten.
My current main research interests include novel (immuno-)therapies for secondary brain tumours (particularly adoptive immunotherapy with CAR T-cells), their side effects to the CNS, and the role of surgery on outcome in brain tumor patients. Our work resulted in publications in Lancet Oncology, Blood, EMBO Molecular Medicine, European Journal of Cancer, Neurology, and Neoplasia."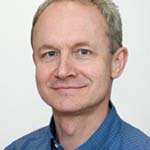 Johan Kros

Professor Johan M. Kros graduated with a degree in Psychology and Medicine from the University of Amsterdam in 1986. He subsequently worked at the Netherlands Institute for Brain Research on the development of the corticospinal tract. During 1987-1992 he trained in Clinical Pathology and Neuropathology at the Dept. of Pathology of the Erasmus University Hospital, Rotterdam, where he founded a brain tumor bank in 1988. He received his PhD from the Erasmus University in 1992, shortly after which he became a research fellow in the Dept. of Neuropathology of the University of Washington, Seattle. Since 1995 he has been in charge of all fields of diagnostic Neuropathology in the Dept. of Pathology of Erasmus Medical Center Rotterdam, where he took the chair in Neuropathology in 2006.
Current research topics include the mechanisms underlying the formation of cerebral metastases of common cancers. In addition, glioma neovascularization and the immune response in gliomas and M. Alzheimer are subjects of research. All research activities are carried out in collaboration with various collaborators within the Erasmus University and other Institutions within and outside of The Netherlands.
Professor Kros is member of the editorial board of the WHO fascicles on Tumors of the CNS; served as chair of the Neuropathology Review Panel of the EORTC Brain Tumour Group and is organizer of various international courses among which the brain tumor course of EURO-CNS and various other international neuropathology courses. Professor Kros is author of appr. 350 scientific publications and is member of the editorial boards of various journals.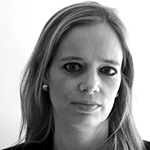 Émilie Le Rhun

Dr. Emilie Le Rhun has been Senior Neuro-Oncologist at the Department of Neurosurgery at the University Hospital Lille, France, since 2007 and at the Cancer Center Oscar Lambret since 2005. She is also providing the Neuro-Oncology service for the Hospital in Valenciennes, France, since 2007. She qualified in medicine at the University of Brest, France in 1999. Her medical thesis addressed the neuropsychological features of primary progressive aphasia. Subsequently she obtained her training in Neurology from 1999-2003 at Lille University Hospital and was board-certified in Neurology in 2003 and in Neuro-Oncology for Oncology in 2008. Since November 2016, she has been on sabbatical leave in Zurich, Switzerland, and Toronto, Canada.
---
Dr. Le Rhun`s main research interests are brain metastases, leptomeningeal metastasis and palliative and supportive care. She serves on the editorial board of Neuro-Oncology and has co-authored more than 40 original publications in the field of clinical neuro-oncology research. She is chairing the CNS metastases committee of the European Organization for Research and Treatment of Cancer (EORTC) Brain Tumor Group and the task forces of the Association de Neuro-Oncologie d'Expression Française (ANOCEF) on CNS metastases and cognition, quality of life and supportive care. She also participates in the Guideline Committees on Gliomas, Brain Metastasis and Palliative Care of the European Association of Neuro-Oncology (EANO) and chairs a Joint Guideline Task Force of EANO and the European Society for Medical Oncology (ESMO) on Leptomeningeal Metastasis. In 2015, Dr Le Rhun was elected one of two "Young Neuro-Oncologists" of the EORTC Brain Tumor Group.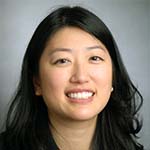 Nancy Lin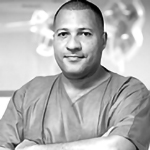 Philippe Métellus
Philippe METELLUS is Professor of Neurosurgery at the Clairval Hospital Center in Marseille, France. He is specialized in brain tumors and is the actual leader of the Glioma and the Brain Metastases program in France. Besides his clinical activity, he is running translational and basic science research program in the INSERM UMR 911 unit. He obtained his doctorate in medicine (Neurosurgery specialty) from the University of Marseille in 2002 and his PhD in 2011 for his research on angiogenesis and invasion in gliomas. He received a master of Neurosciences from the Paris-Sud University in Paris, and completed his fellowship at the Johns Hopkins University, Baltimore, Maryland, USA (2006) and at The Barrow Neurological Institute in Phoenix, Arizona, USA (2007).
---
Prof. Philippe METELLUS is authored or co-authored more than 150 peer-reviewed articles and received substantial awards for coordinating a variety of clinical and translational research projects. He is also reviewer for a number of international journals such as Journal of Neuro-Oncology, Neuro-Oncology, The Lancet Oncology, World Neurosurgery, Journal of Neurosurgery… He is a board member of the French National Society of Neurosurgeons. Since 2012, he has been one of the elected members of the Neuro-Oncology section of EANS (European Association of Neurosurgical Societies). In 2013, he has been invited to join the Brain Mets Platform of EORTC (European Organization for Research and Treatment of Cancer) and has been elected member of the Neuro-Oncological committee of the World Federation of Neurological Societies (WFNS).
---
Prof. Philippe METELLUS clinical and research activities are focused on Gliomas and Brain Metastases. A surgical research program on gliomas located in eloquent areas including awake craniotomies with electroencephalographic recordings has been developed with his neurological team in 2011. Also, a translational research program on Gliomas and Brain Metastases biology is conducted with the oncological transfer laboratory at the Aix-Marseille University. These programs involve a multi-disciplinary brain tumor consortium including, Neurologists, Neuro-Oncologists, Medical Oncologists, Radiation Oncologists, Neuro-Radiologists, Pathologists and the translational oncology university platform. In addition, since November 2016, Prof. Metellus coordinates a "Committee for Research, Clinical Innovation and Education (CRICE)". This structure, created within Clairval Hospital Center, aims to boost, structure and develop the clinical research within the establishment.
---
In 2011 and 2012, Prof. Philippe METELLUS organized the 1st and 2nd Annual Brain Metastases Research and Emerging Therapies Conference in Brain Metastasis. In 2013, for its 3rd edition, this European Conference has been held under the auspices of EORTC, at the request of this European institution. This initiative has been reconducted in 2014 and 2015 with the RTOG (Radiation Therapy Oncology Group) participation, the North American equivalent of the EORTC. This conference has been yet organized in 2016 again under the auspices of EORTC and with the support of French (ANOCEF and SNCF) and European (EANO and EANS) societies and this 6th edition has been granted 9 European CME credits (ECMEC) by the European Accreditation Council for Continuing Medical Education (EACCME).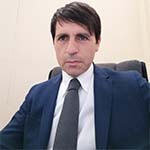 Giuseppe Minniti

Professor of Radiation Oncology and Chair of Academic Unit of Radiation Oncology, Department of Medicine, Surgery and Neuroscience, University of Siena, Si, Italy.
Clinical Associate Professor of Radiation Oncology, University of Pittsburgh, PA, USA.
Professor Giuseppe Minniti is a radiation oncologist with a specialist research interest in treating adults with primary brain tumors. He completed his medical school training, radiation oncology residency training, and PhD course at University of Rome Sapienza and his fellowship/postdoctoral training in radiation oncology and neuro-oncology at Royal Marsden Hospital NHS Foundation Trust London. Major research interests include optimization of radiotherapy and stereotactic radiosurgery for patients with primary and metastatic brain tumors, and combined radiochemotherapy.
Professor Minniti serves as a member of Guidelines committee of the European Association for Neuro-Oncology (EANO) and EORTC Brain Tumor Group, and is currently coordinator of CNS tumours of European Society for Medical Oncology (ESMO) Faculty Group.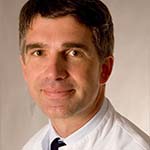 Volkmar  Mueller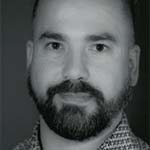 Johan Pallud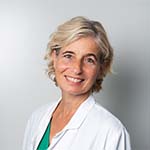 Caroline Robert
Caroline Robert, M.D., Ph.D. is the Head of the Dermatology Service at Gustave Roussy Cancer Campus and co-director of the Melanoma Research Unit at INSERM 981 Paris-Saclay University. She trained at the Paris V University, France and completed a research fellowship at Harvard, Brigham & Women's hospital in Cancer Immunology and Immunotherapy. She is full Professor of Dermatology and responsible for teaching Dermatology and Dermato-Oncology in Paris-Saclay University Medicine School. Her main interests are clinical and translational Research on Melanoma involving immunotherapy and targeted therapy. She is national and international coordinator of many clinical trials from phase I to III dedicated to patients with melanoma and other skin cancers. Her research work focuses on the involvement of the control of mRNA translation in resistance to cancer therapies. The objectives are the identification of new predictive biomarkers as well as the development of new therapies to delay therapeutic resistance. She has authored more than 350 articles in peer-reviewed scientific journals, including a number of publications on new treatments for metastatic melanoma. She is past-president the Melanoma group of the European Organization for the Research and Treatment of Cancer (EORTC) and is board member for the European Association of Onco-Dermatology (EADO), the European Society of Medical Oncology (ESMO), the European Association of Dermato-Venereology (EADV) the French society of Dermatology and Venereology (SFD), the American Society of Oncology (ASCO) and the American Association of Clinical Research (AACR).
She has received several awards and prizes including the French Legion d'Honneur in 2014, the INSERM Research Award and the Bettencourt Schueller Foundation Research Award in 2015, the San Salvatore Foundation, Lugano Award in 2016, the Roy-Vaucouloux Award from the French Cancer League the Rose Lamarca Award from the French Academy of Medicine as well as the Memorial Holst Lecture Award in 2017, the  Translational Research Leopold Griffuel Award from the Association pour la Recherche sur le Cancer  and the Estela Medrano Award for the Society for Melanoma Research in 2018, ESMO Woman Award and Rosen Award from the Fondation pour la Recherche Médicale in 2020. She was elected as a corresponding member of the French National Academy of Medicine in 2019.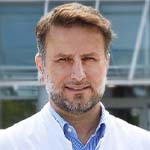 Nils Ole Schmidt
Nils Ole Schmidt is Professor and Chairman of the Department of Neurosurgery at the University Medical Center Regensburg and Co-Director of the Brain Tumor Center. Dr. Schmidt graduated from Medical School at the University of Hamburg with several clinical internships in the UK, USA, Switzerland and South Africa. He did his postdoctoral training in the Neurosurgical Oncology Lab at the Department of Neurosurgery, Brigham & Women's Hospital/Children's Hospital, Harvard Medical School in Boston and completed a residency in neurosurgery at the University Medical Center Hamburg-Eppendorf.
Dr. Schmidt has a strong clinical focus on neuro-oncological and cerebrovascular surgery and has participated in many international clinical multicenter trials. His translational research aims for the development of targeted brain tumor therapies which includes aspects of stem cell technology, drug delivery, gene therapy, tissue engineering, angiogenesis, immunotherapy and MR imaging. He has authored and co-authored numerous publications in peer-reviewed journals, including Clinical Cancer Research, Nature and Neuro-Oncology. He is an active member of several international clinical and scientific associations and has been a member of the Neuro-Oncology Committee of the World Federation of Neurological Societies (WFNS).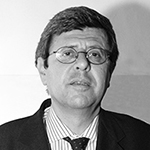 Riccardo Soffietti

Professor of Neurology and Neuro-Oncology, University of Torino, Medical School
Head, Dept. Neuro-Oncology, University and City of Health and Science University Hospital of Turin, Italy.
Founding Member and President of European Association of Neuro-Oncology (EANO) (from 2012 to 2014)
Member of the Education Committee of European Cancer Organization (ECCO)
Member of the Congress Program Committee of the European Academy of Neurology (EAN)
Chair of the Subspecialty Scientific Panel of Neuro-Oncology of EAN
Member of the Steering Committee of the Brain Tumor Group of the European Organization for Research and Treatment of Cancer ( EORTC )
Coordinator of the EORTC study n° 22952-26001 (Phase III) "No radiotherapy versus whole brain radiotherapy for 1 to 3 brain metastases from solid tumor after surgical resection or radiosurgery".
Chairman of the Research Group for Neuro-Oncology of the World Federation of Neurology
Cancer Expertise for research projects of the European Community and of Ministry of Health and Research of Italy, France, Switzerland and Netherlands.
Advisor of the European Medicines Agency (EMA).
Member of the International Group on Response Assessment in Neuro-Oncology (RANO).
350 publications (including full papers, chapters in books, monographies, abstracts of International Congresses).
Executive Editor of Neuro-Oncology
Member of the Editorial Board : Neuro-Oncology Practice, Anticancer Drugs, Journal of Neurology, Current Cancer Therapy Reviews, CNS Oncology and Neurological Sciences.
Referee: Neurology, Lancet Neurology, Brain, European Journal of Neurology, Lancet, Lancet Oncology, Journal of Clinical Oncology, Clinical Cancer Research, Cancer, European Journal of Cancer, The Oncologist, Journal of Neuro-Oncology, Critical Review in Hematology and Oncology, Expert Opinion on Pharmacotherapy, Oncology Research, Tumori, Expert Review of Neurotherapeutics, Expert Review of Anticancer Therapy, Future Oncology, British Medical Cancer Journal.
Award for Excellence in Clinical Research (Society for Neuro-Oncology, US, 2009)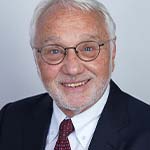 Rolf Stahel
Rolf A. Stahel, M.D. is president of the Foundation Councils of the European Thoracic Oncology Platform (ETOP) and the International Breast Cancer Study Group (IBCSG). He is editor-in-chief of Lung Cancer and editor of Cancer Treatment Reviews. His major research interests are clinical and translational studies in thoracic oncology. He was chair of the Comprehensive Cancer Center Zürich, co-chair of the Center for Lung and Thoracic Oncology. He was ESMO president 2014 and 2015 and currently is a member of the ESMO council.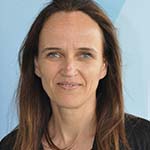 Agnès Tallet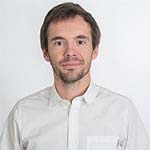 Manuel Valiente
Manuel Valiente is the Head of the Brain Metastasis Group at CNIO (Madrid), where he investigates the biology of brain metastasis to develop new therapeutic opportunities. Specifically, his laboratory studies brain metastasis mediators from cancer cells and the metastasis-associated microenvironment, designs better experimental models and explores novel methods to target brain metastasis. All these aims consider the brain environment as a critical component to understand the biology of this progression of cancer. His team has developed a new therapeutic strategy targeting altered molecular patterns emerging within the brain metastasis microenvironment. Dr. Valiente has founded the first National Network of Brain Metastasis (RENACER). His contributions to brain metastasis research have been recognized with the ERC CoG, EMBO YIP, CLIP Award, Beug Foundation's Prize for Metastasis Research, Bristol-Myers Squibb-MRA Young Investigator Award.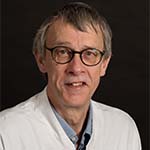 Martin Van Den Bent
Dr van den Bent has initiated many different multicenter trials as principle investigator or study (co)coordinator. These include:
EORTC study 26951: Phase III study of adjuvant procarbazine, CCNU, and vincristine chemotherapy in patients with highly anaplastic oligodendrogliomas. Principle Investigator M.J. van den Bent.
EORTC 26053-22054: Phase III trial on Concurrent and Adjuvant Temozolomide chemotherapy in non- 1p/19q deleted anaplastic glioma. The CATNON Intergroup trial. Principle Investigator M.J. van den Bent.
EORTC 26091: Randomized phase II trial assessing the significance of Bevacizumab in recurrent grade II and Grade III gliomas. Co-principle investigator M.J. van den Bent.
A Randomized phase II study of Bevacizumab versus Bevacizumab plus Lomustine versus Lomustine in patients with recurrent Glioblastoma: the BELOB trial. Principle Investigator: M.J. van den Bent.
Other trials in which Dr van den Bent has been study (co-) coordinator include EORTC 26971, EORTC 26972, EORTC 16994G, EORTC 16011-26013, EORTC 26034-16013, EORTC 1410 and EORTC26041-22041.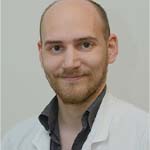 Benjamin Verret

Benjamin Verret (MD, Msc) is a medical oncologist working at the medical oncology department, Gustave Roussy, Villejuif, France.
He is involved in breast cancer and Sarcoma/Gist teams, with a special interest in translational research, molecular biology and personalized medicine.
Dr Verret received his medical degree from Paris Diderot University in 2018 and got a MSc from Paris Saclay University in 2018. He is assistant professor at Gustave Roussy since 2019. He is a member of ESMO, GSF-GETO and French society of cancer. He is also member of the Adolescent and Young Adult team at Gustave Roussy.
He is a principal investigator or sub-investigator of more than 30 clinical trials (phase II/III) ongoing at Gustave Roussy.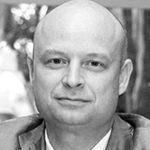 Michael Weller
Dr. Michael Weller has been Chairman of the Department of Neurology at the University Hospital Zurich, Switzerland, since 2008. He qualified in medicine in Cologne, Germany, after completing his thesis on proliferative disorders of the retina. A postdoctoral fellowship at the Department of Clinical Immunology, University Hospital Zurich, Switzerland, followed where he identified death receptor targeting as a potential treatment strategy for glioblastoma. In 2005, he was appointed Chairman of the Department of General Neurology at the University Hospital Tübingen, Germany, where he had previously received his education in clinical neurology.
Dr. Weller has received several awards in recognition of his contributions to cancer research, including the German Cancer Award in 2007. He served as Chairman of the Neuro-Oncology Group of the German Cancer Society from 2001-2008. He is the Chairman of the German Glioma Network of the German Cancer Council, joined the Executive Board of the European Association for Neuro-Oncology (EANO) in 2010 and served as President of EANO for 2014-2016. He was also the Chairman of the Brain Tumor Group of the European Organization for Research and Treatment of Cancer (EORTC) (2015-2021) and hosted the World Federation of Neuro-Oncology Societies (WFNOS) Meeting 2017 in Zurich, Switzerland.
He serves as a member of the editorial boards of the Journal of Clinical Oncology (2012-2014), Journal of Neurochemistry, Journal of Neuro-Oncology, Brain (2011-2020), Glia and Neuro-Oncology, and he was the Associate Editor Europe of Neuro-Oncology from 2006-2013.
Dr. Weller was involved in major practice-changing clinical trials including the registration trial for temozolomide in glioblastoma and served as Principle Investigator on the NOA-03, NOA-04, NOA-08 and G-PCNSL-SG-1 trials in Germany and the DIRECTOR and ARTE trials in Switzerland. Dr. Weller has a research focus on the immunology of gliomas and served as the Principle Investigator of the phase III immunotherapy trial, ACT IV (Rindopepimut). He was a lead investigator in the three immune checkpoint inhibitor trials in glioblastoma, CheckMate 143, 498 and 548. Furthermore, his team has established a close collaboration with the Zurich-based company Philogen to develop novel immunotherapeutic agents referred to as immunocytokines that are now tested in early clinical trials.
The Laboratory of Molecular Neuro-Oncology at the University Hospital and University of Zurich led by the applicant has a major research focus on the development of innovative treatment approaches to brain tumors, including immunocytokines and CAR T cells, and molecular pathways of constitutive and acquired resistence to current therapies.
Dr. Weller has co-authored more than 750 original publications in peer-reviewed journals, including The New England Journal of Medicine, Cell, Science, Nature, Nature Medicine, Lancet Oncology, PNAS, The Journal of Clinical Investigation, and The Journal of Clinical Oncology.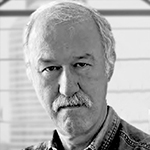 Manfred Westphal

Professor Manfred Westphal was born in Hamburg, where he also went to school and studied medicine at the University Hospital in Hamburg-Eppendorf (UKE). The academic year of 1978-1979 was spent at the Medical School of the University of Glasgow as scholar of the German National Scholarship Foundation. Based on his scientific research in experimental neuro-endocrinology as a medical student he obtained a research education grant from the German Research Foundation (Deutsche Forschungsgemeinschaft, DFG) and became a research fellow at the University of California San Francisco in the Hormnone Research Laboratory with C.H. Li. His main interest during that time was neuro-endocrinology focusing on peptide biology of opiate peptides, particularly ?-endorphine. He also started to study cell biology of brain tumors with Charles B. Wilson. This work was continued after his return to the University Hospital Hamburg-Eppendorf in 1984 where the Laboratory of Brain Tumor Biology in the department for neurosurgery was founded. Professor Westphal completed his residency at the UKE and in 1999 was appointed acting chairman.
---
In 2002 he was elected as director of the Neurosurgical Department at the University of Düsseldorf and shortly afterwards confirmed as director and chair of the Neurosurgical Department at the UKE. With the focus on neurooncology and vascular neurosurgery Professor Westphal has published 265 original papers, in addition to numerous book chapters and book editions. He is member of several scientific associations and was for more than eight years elected member of the study section for neurosciences at the DFG in Bonn. He started the Committee for Neurooncology at the EANS being its chair for 8 years, until he became secretary from 2003 until 2007. Therafter he chaired the Committee for Neuro-Oncology of the World Federation of Neurological Surgery from 2009 to 2013. Since 2004 he represents the EANS as Board Member in the European Brain Council (EBC in Brussels).Prof. Westphal was also president of the German Academy of Neurosurgery for the electoral period of 2013/2014.
---
Manfred Westphal, MD serves as chairman of the department of neurosurgery at the university medical center Hamburg Eppendorf since 1999. He founded the Hans-Dietrich Herrmann Laboratory for Brain Tumor Biology in 1984 after returning from a postdoctoral fellowship at UCSF Medical Center. His interest has been in clinical and experimental neuro-oncology so besides numerous publications in the field of growth factors, angiogenesis, Invasion and glioma stem cell biology he has chaired or co-chaired four phase III trials including carmustine wafers, convection enhanced delivery of a toxin conjugate, suicide gene therapy with simitagene ceradenovec and a trial anti-EGF-R monoclonal antibody; in addition he participated in many other clinical trials as co-chair or investigator. His clinical and translational studies resulted in 280 peer reviewed articles. In 2014 he shared the Warner Prize for Cancer Research. He served as secretary of the EANS, secretary of the European Brain Council (Brussels) and as president of the German Academy of Neurosurgery. For two periods of totally 9 years he was elected to the neuroscience review oard of the German Research Council (Bonn).